What We Do
A COMPANY BUILT ON HONESTY, INTEGRITY AN HARD WORK
Royell is built for success, and invests in people, skills training, facilities and equipment to supportits customer's present and future requirements. Currently operating from 85,000 sq. ft. of purpose built facility with additional space available for growth; Royell operates over 40 CNC machines in various configurations and capability.
High Velocity 5 Axis machining
4 & 5 Axis Milling & Turning
Sheet Metal fabrication
Integrated Kits & Assemblies
In-house Engineering & Tooling
AS 9100 Quality Standards
Although we produce a wide range of structural airplane parts, we have identified four areas of the aircraft as our primary business targets. Within this group we have developed the skill sets, experience and the right equipment required to be a world-class supplier of components, kits and assemblies.
MANUFACTURING ENGINEERING
The ME Department at Royell adds value, and in some cases has improved customer product producibility. This department includes process, method, quality engineers, programmers, and planners.
CATIA V5 is the primary platform to receive and communicate customers' digital product engineering datasets. Not only within our programming team, but also to facilitate model based definition exchange with our quality department.
SolidWorks is the CAD system used for tool design and to create and manage internal drawing files. This provides the ability to flow down drawing data to sub tier suppliers for online bidding.
MasterCam is used to generate code that drives the CNC equipment. This software has been found to be the most effective way to plot tool paths and produce complex surfaces. MasterCam is used in conjunction with Volumill to improve material removal rates and Vericut tool path optimizing software to simulate machining cutter paths to eliminate costly errors and inefficiencies.
CORE CNC MACHINING CAPABILITIES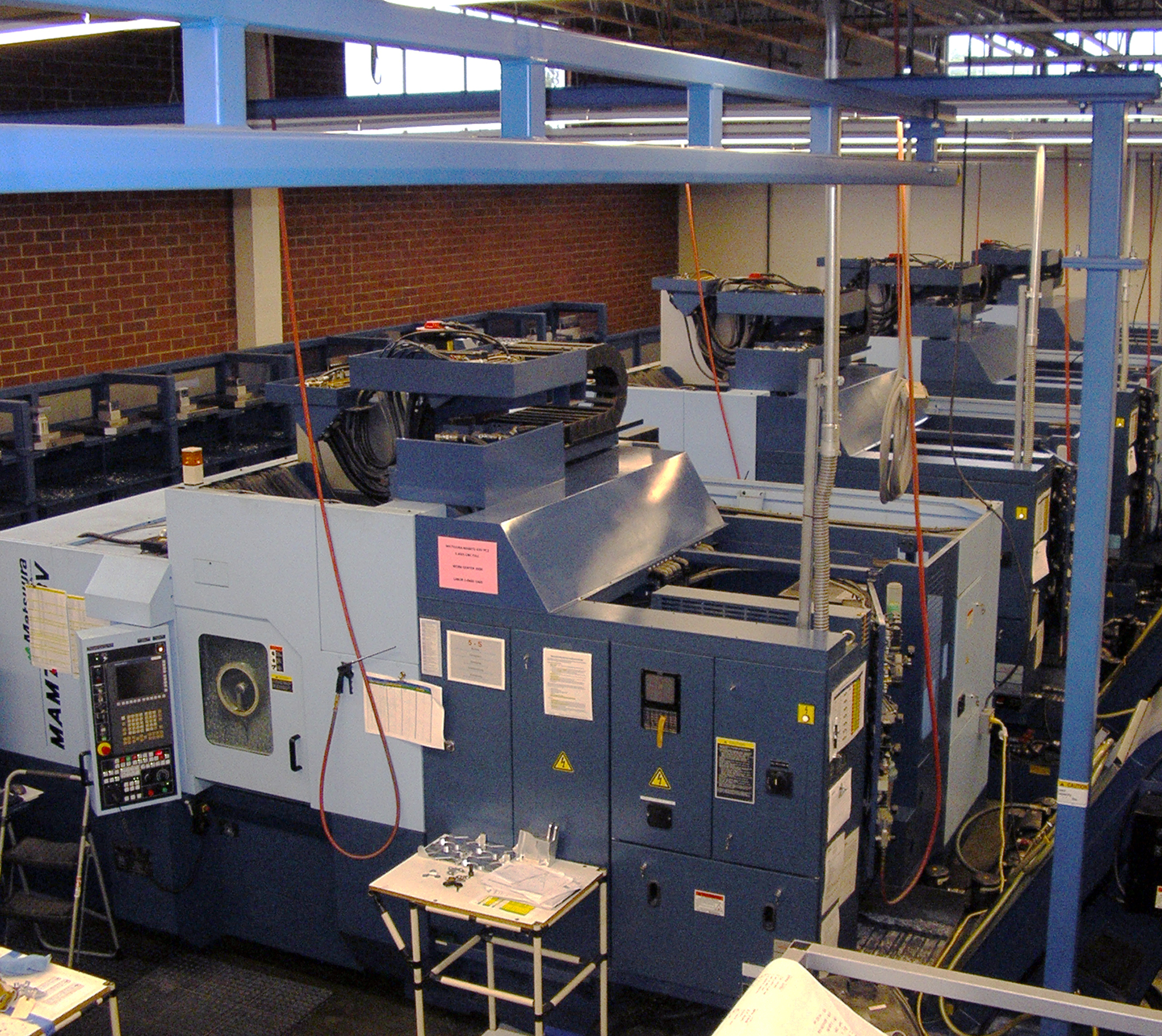 Use of On-demand unmanned machining guarantees just-in-time production keeping material inventory to a minimum and is one technology that enables Royell to be a globally competitive supplier.
Flexible Manufacturing Systems offer automated manufacturing which includes:
  4 & 5 Axis high velocity machining of aluminum 58 x 50 x 40 inch (1500 x 1200 x 1000 mm) and hard metals and titanium 41 x 33 x 35 inch (1000 x 850 x 850 mm)
3 & 4 Axis CNC machining of aluminum, hard metals & titanium up to 30 x 30 x 84inch (800 x 800 x 1800 mm)
High speed machining of aluminum extruded shape and bar up 144 inch (3600 mm)
High volume, fully automated advanced machining of small parts ideal for aircraft interior programs.
Whether our customers production lot sizes are high volume or single piece our use of flexible fully-automated machining keeps unit costs to a minimum.
SHEET METAL, SPARES AND SUPPORT EQUIPMENT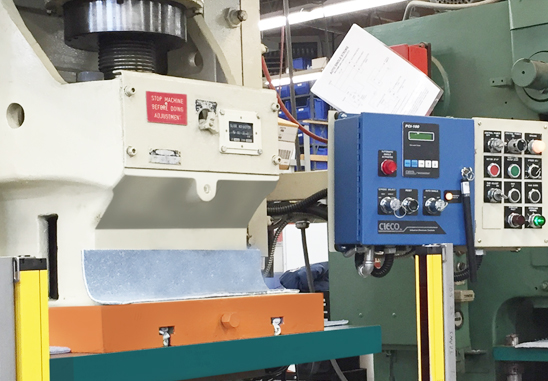 Our sheet metal fabrication capabilities include hot/cold joggling, hydro press forming, CNC brake forming, shearing and punch presses.
Royell supports its customer's after market and aircraft conversion requirements through a separate business unit to minimize response times. Dedicated CNC equipment programmed within this MBU are available to meet customers' spares and AOG conditions.
Other specialty capabilities include serration cutting, turning, honing, broaching and grinding support.
Royell also has a complete in-house tool making department which designs and builds production fixtures and tooling for assembly, fabrication and CNC machining.
ASSEMBLY, KIT INTEGRATION AND SHIPPING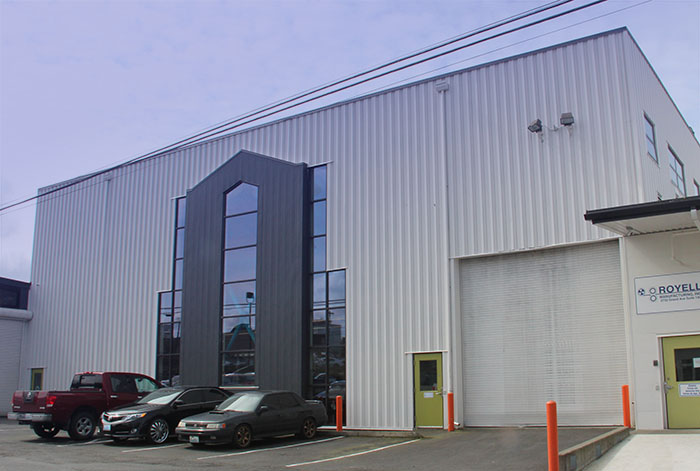 Our 23,000 sq. ft. parts integration center for kitting and assembly offers the best technologies and lean values to meet the most demanding assembly requirements. Along with the continual growth in manufacturing automation the development of large scale assembly activity is a focus of future growth within the company. This new facility offers the greenfield space necessary to accommodate such growth.
We have developed extensive assembly procedural documents and area personnel are cross functionally trained in such tasks as riveting, bushing, bearing, sealant, fastener installation and testing. We kit in specially designed containers that orient the parts to the aircraft/product installation location. Examples are stowage bin kits delivered daily to the factory floor; each kit consists of sheet metal and machined details.
EQUIPMENT LIST & ASSEMBLY CAPABILITY
The use of automated and unattended machining is one technology that enables Royell to be a globally competitive supplier. Whether your requirements are small, medium or monolithic in either high or low quantities, Royell has the latest technology to compete.
How may we help you?
 If you would like to know more about Royell Manufacturing or would like to request a quotation, please contact us.